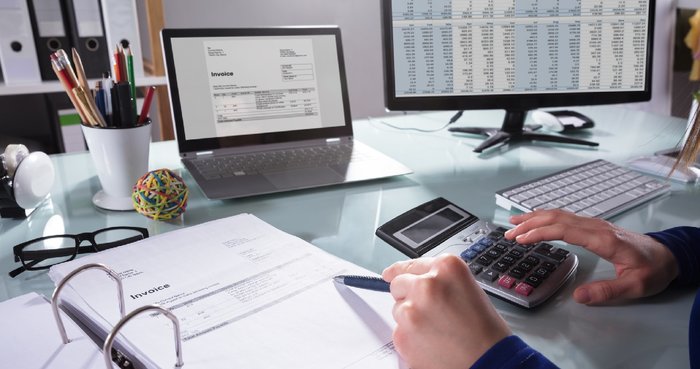 Bookkeeping is the record of the financial transactions of a business. It provides a historical record of a business's finances, which is useful for a variety of purposes such as providing information for tax returns, determining the amount of cash a business has on hand, and keeping track of a business's income and expenses.
In its simplest form, bookkeeping involves recording transactions such as cash received and cash paid out, or purchases made on credit and the corresponding amounts of unpaid debt or accounts receivable. More complicated bookkeeping systems involve the use of accounting software, where transactions are automatically recorded in a database and summarised in reports that can be accessed by the owner or other users.
Bookkeeping basics you must know
Before moving forward there are a few basics that you must know about bookkeeping. primarily there are five types of bookkeeping accounts.
Assets: The things that have value in your business are called assets. It includes cash, inventory, property, and others. This is the starting point of any business and represents all the tangible parts of your business.
Liabilities: The money that is owed to others is called a liability. It includes all the money that needs to be paid to creditors. It also includes the money that is owed to employees, suppliers, and any other person or business that is owed money by your business.
Revenue: The money that is collected to provide services to your customers. They include customer payments for products and services, sales, your customer deposits, any money that comes into your business as in royalties, rent, interest payments, and any other form of payment. These are the customers paying you money.
Expenses: Expenses are all the money that is spent on running your business. This is the expense that you need to pay the bills, such as payroll, utilities, and other business expenses. There are also some expenses that you can classify as operating expenses.
Equity refers to the amount of money that is invested in the business. This is the amount of money that was used to start the business and the amount of money that is required to keep the business running. The equity is calculated by subtracting all the liabilities from the total assets of the business.
How to use bookkeeping software?
Below mentioned is a step-by-step guide to starting with the UK bookkeeping software for beginners.
Step 1: Set up your chart of accounts:
The chart of accounts is a list of all of the accounts used by a business to keep track of its financial transactions. Each account in the chart of accounts is paired with a financial transaction (such as sale, purchase, or cash receipt) and contains a unique set of numbers used to record financial transactions in the general ledger.
Almost every software designed for small businesses or startups includes a default chart of accounts that can be edited to better suit your specific business requirements.
Step 2: Record financial transactions
Every single transaction no matter how small must be recorded in the UK bookkeeping software. The process may include preparing an invoice or scheduling an electric bill payment for next month. The right UK bookkeeping software will allow you to record financial transactions as they happen, which means you can catch errors as they occur instead of waiting until the end of the month to find out if you over or underreported revenue. Some of the UK bookkeeping software can even perform complex calculations like reverse mortgages and depreciation schedules, which can save you time and money!
Step 3: Reconcile your bank accounts
Mostly done towards the end of the month, your next step is to reconcile the transactions on the statement with those in your accounting software. This will help you identify what checks are still outstanding after bank transactions, and allow you to add additional charges such as account fees. It gives you a clear cash balance towards every month's end. While using the UK bookkeeping software, this task is mostly completed by simply linking your bank accounts to your software that allows easy reconciliation.
Step 4: Close the month
Post reconciliation and any necessary adjustments completed, you need to close the month and print your financial statements. The UK bookkeeping software will close your accounts and club them in proper account types automatically. The latest online software comes with the feature to choose a cutoff date for entering transactions and preparing financial statements towards every month end.
Summing up
Bookkeeping is a simple process of recording financial transactions and balances in a digital format. It is used for a variety of purposes including financial statement preparation, tax computation, and internal control. Learning basic bookkeeping can help you manage your finances, understand how your money is being spent, and track your tax liability.
The UK bookkeeping software is an essential tool for businesses and helps you keep track of your financial data in one place. As a result, it helps you avoid accounting errors and enables you to generate useful financial reports, such as Profit & Loss statements and Cash Flow Forecasts. Setting up the UK bookkeeping software is easy and in most cases, your software service provider will help you set up the account and get going.
Want to know more about the UK bookkeeping software? Check this out: https://dext.com/uk